Home
Allied Protective Glazing LLC (APGlazing) is the latest market focused and dedicated member of the AIT Group, which is world known as a leader in security and specialty glazing products. With more than a decade of experience and reliable service in its markets served, the Group has forged unique alliances with other leading manufactures, positioning The AIT Group and Allied Protective Glazing in the forefront of product innovations, with customer confidence in quality.
An early stage ally has been Plaskolite with its Tuffak® Hygard product line. In order to offer a full line of products to meet the one-stop needs of the marketplace, the Tuffak® Hygard line will be available as an integral part of APGlazing's product offering.
Accompanying the Tuffak® Hygard line is the reliable and certified All-Glass Laminates, a full range of Glass Clad Polycarbonate laminates and a full line of and No-Spall and Low-Spall Bullet resistant products. Switchable Privacy options are also available for all of these products.
When customers are asked to comment on Allied Protective Glazing's products, advanced quality and optics has certainly been an advantage. The key to our success, however, has been dedication to a high level of service at a beneficial price. This focus will continue to be a key of Allied Protective Glazing and we welcome the opportunity to assist you with your security needs.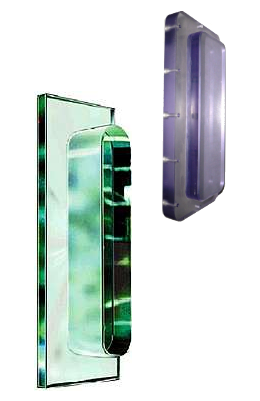 ---